ACCLAIM
"Without a doubt, the lecture of Kris Verburgh was one of the best we have ever seen at our Rotary meetings. A lecture of such a brilliant speaker is perhaps a one in 20-year event and I think this was also the prevailing impression of the public."
– Rob Gruben, Rotary club The Netherlands.
"Kris Verburgh, scientific heavyweight and a master speaker."
– Cor van Leeuwen, member of the board of directors Rabobank
"There are speakers who reach the ears of their audience and there are speakers who reach ears and heart. Kris Verburgh is one of the latter and enchanted everybody."
– Peter van Lindonk, co-Founder & director PINC (People, Ideas, Nature & Creativity) Conferences
Kris Verburgh gives inspiring lectures
on new trends and developments
in medicine, biotechnology, health and aging.
How will new biotech technologies
impact our bodies, brains and society?
>Can the aging process be reversed?
>How will biotechnology transform our health and lifespan?
>What will the future of medicine and health look like?
>What can we do to live longer and healthier?
ABOUT THE SPEAKER
Kris Verburgh is a speaker for Speakers Academy, the leading speakers bureau in Europe.
He gave talks for Singularity University, companies like Google, 3M and ASML, institutes like the European Parliament, universities like Cambridge University and King's College, banks such as Barclays and Rabobank, and investment funds, hospitals, and many other organisations and institutes.
He spoke at La Ciudad de Las Ideas, the International Festival of Brilliant Minds, and was a 3-time speaker for PINC Conferences, which invited speakers like Ray Kurzweil (inventor, author, entrepreneur), Greg Marshall (executive producer for National Geographic), Tim Smit (creator and CEO Eden Project, Cornwall), John Wood (author of Leaving Microsoft to Change the World), Fernando and Humberto Campana (industrial designers), Michael Braungart (inspirator Cradle to Cradle-principle); Matt Flannery (co-founder Kiva), and John W.M. Bush (Associate Professor of Applied Mathematics at MIT).
Kris Verburgh has given lectures for the following organizations and institutes.
HIGHLIGHTED LECTURES ON HEALTH, AGING, MEDICINE
Speaker at Cambridge University

on "The future of biotechnology".

Speaker at Singularity University on "The future of medicine".
Speaker at King's College, London, UK. Lecture about aging and preventive medicine.
Opening and keynote speaker at the European Health Parliament, organised by the European Parliament and Google, Brussels, Belgium.
Speaker for the Profil Institute for Metabolic Research, at Neuss, Germany. Lecture about diabetes and nutrition.
Speaker at the Cardiologist Center Utrecht, Netherlands.
Panel member Nutrition, preventive medicine and the medical student conference at the Academic Medical Center Leiden, Netherlands.
Interview for Pfizer for the book Healthy ageing for which 20 professors and experts in aging were interviewed.
Invited speaker University of Maastricht, Netherlands. Subject: nutrition and aging.
Invited speaker Free University Medical Center Amsterdam, Netherlands. Subject: nutrition and aging.
Keynote speaker for Procter & Gamble on Nutrition & innovation (Brussels, Belgium).
Invited speaker on the Globesitas-conference, organised by the Dutch Journal of nutritional medicine and disease prevention, The Netherlands.
Keynote speaker Health and care day (Dutch Care Network).
Keynote speaker 'National Food Debate' (Netherlands).
Keynote speaker Obesitas conference (for 400 obesity experts, dieticians, obesity surgeons).
Invited speaker University of Nijmegen, Netherlands. Subject: nutrition and aging.
Television lecture (on national Dutch television) about nutrition and aging (25 minutes prime-time) at NTR Academy'where original thinkers are invited to provide a lecture for the general public.
Speaker for the Flemish Circle of Physicians, Antwerp, Belgium (on nutrition, diabetes and aging).
Invited panel member on launch of New Scientist magazine in The Netherlands, together with Nobel Laureate (in physics) Gerard 't Hoofd (in Amsterdam, The Netherlands).
Speaker The future of Food (Amsterdam, The Netherlands).
Speaker and panel member on Eurosymposium on Healthy Ageing (EHA), Brussels, Belgium.
Invited speaker and panel member for deputies of the European Parliament and for the Heinrich-Böll Foundation, Brussels, Belgium.
EXAMPLES OF LECTURE TOPICS
New developments and paradigm shifts in medicine ​- Which new diagnostics, treatments and ideas will disrupt medicine?
Why addressing aging wil transform health(care) – Why do we age? How can we slow down aging? Why is targeting aging so important for medicine?
Nutrition and the brain – What food has a positive impact on brain health and cognition?
The purpose of begin sick – On disease and evolution.
The future of science – New trends in the 21ste century.
How does the brain work?
On creativity and intelligence
Religion, spirituality and morality in the brain
What is happiness? The neurobiology and psychology of happiness.
Artificial intelligence and creativity – Will computers become more intelligent than humans? What is intelligence? How can we become more creative?
Science and wonder – Why science makes the world more beautiful.
The big story – From big bang to consciousness.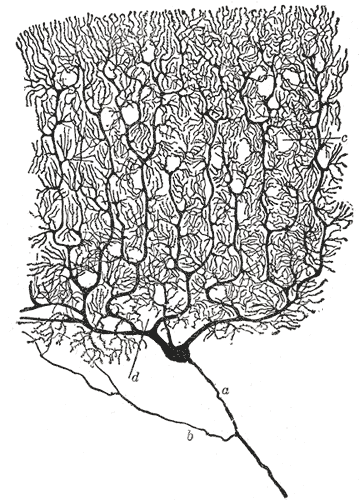 ON PUBLIC SPEAKING
Public speaking is an art. An important aspect of my lectures is using lots of images, striking examples and clear language, weaving these components together into a compelling narrative brimming with discoveries, knowledge and insights that change the way people look at things.